Our Renegotiation Process
Our proven renegotiation process has continued to evolve and is constantly refined based on market trends. The goal in a renegotiation is to maximize your strengths as a valued Tenant and to negotiate new lease terms prior to the expiration of your existing lease. The result will be a more flexible lease and immediate benefits. The outline below describes our unique and proprietary process.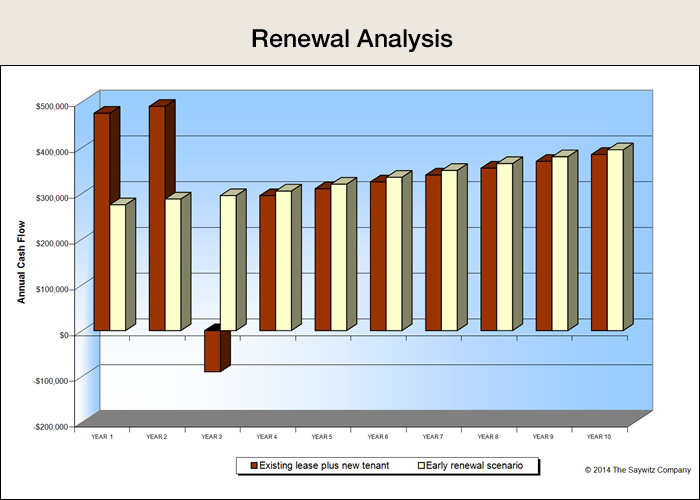 Phase I: Analyzing
The first step in determining any potential savings is to analyze your existing lease from both the Tenant and the Landlord's perspectives. This will tell us how good or bad your current lease is, and what issues we can improve.
Analyze Existing Lease
Review the economics of existing lease to determine Landlord's financial position
Review economics of existing lease to determine Tenant's expenses, past and future
Review the current lease document for unfavorable clauses to determine non-economic issues to be remedied
Develop timeline for critical dates and set goals for completion and implementation of this process
Analyze Efficiency of Current Facilities
Determine if existing space is adequate
Project future growth to allow for expansion in a new lease
Examine building systems such as the roof and HVAC to determine future maintenance items
Prepare a list of improvements necessary to remain in the facility and alleviate areas of concern
Analyze Market Conditions
Prepare a list of comparable alternatives to determine current market rent
Project future rents of existing building to determine new rent schedule
Analyze remaining lease obligation to determine course of action best suited to maximize negotiating leverage
Prepare Financial Analysis
Utilize market information and existing lease information to prepare a proposed new rent schedule and lease clauses to be renegotiated
Incorporate financial analysis into comprehensive proposal to present to Landlord
Review best and worst case scenarios with Tenant to eliminate unexpected results
Provide alternatives to renegotiation and appropriate costs in the event that Landlord is uncooperative or unable to perform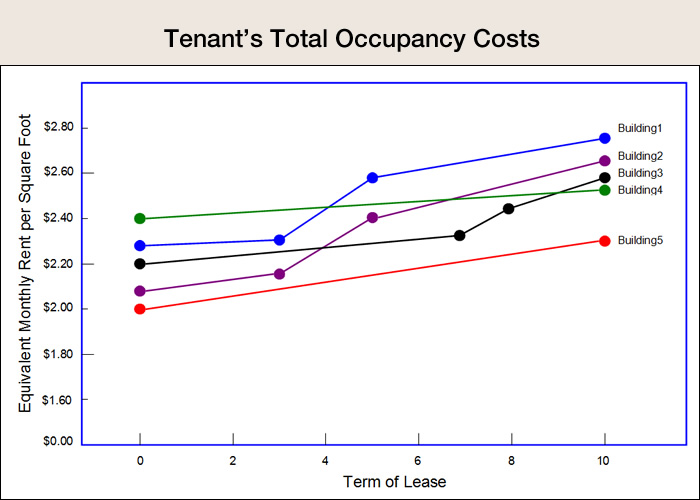 Phase II – Negotiation
During this phase of the process, we will determine with your company the appropriate negotiation strategy and which strengths we will focus on. The Saywitz Company will present a number of strategies and recommend a course of action. Once the strategy is formulated, the following will occur:
Negotiate the Transaction
Present proposal and financial analysis to Landlord
Maximize Tenant's strengths and Landlord's benefits to the renegotiation or renewal
Negotiate new economic and lease terms allowing you arms length negotiations to achieve maximum results
Provide continual economic analysis throughout the negotiation process
Negotiate new lease or addendum language and coordinate this part of the process with your legal counsel, if necessary
Phase III – Following Through
After execution of your new lease terms, we will remain with you to assist with any problems during your occupancy such as:
Furnish you with a Lease Summary highlighting key points and critical dates
Furnish you with a Project Closing File which includes complete documentation of the entire transaction from start to finish
Update you periodically on continuing developments regarding your lease
Notify you in writing of actions and decisions requiring your immediate attention
Remain available to assist you with any problems that may arise during occupancy