Robert Ritschel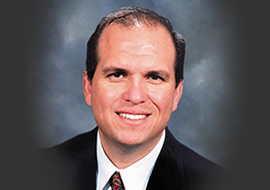 HISTORY:
Robert Ritschel is a twelve year veteran of the real estate industry. He has been with The Saywitz Company since 1998 when he began as a Research Associate. He has excelled through the ranks over the years to Marketing Associate, Senior Marketing Associate and now Senior Real Estate Consultant. Mr. Ritschel is involved in the business development and research aspects of the company in addition to working on various real estate transactions for office, industrial and retail requirements throughout Southern California. Prior to joining The Saywitz Company, Mr. Ritschel was a project manager for a high-end commercial builder and tenant improvement construction company in San Diego and Orange County.
EXPERIENCE:
THE SAYWITZ COMPANY
Senior Real Estate Consultant 2006 – Present
THE SAYWITZ COMPANY
Real Estate Consultant 2000 – 2005
THE SAYWITZ COMPANY
Senior Marketing Associate 1999 – 2000
THE SAYWITZ COMPANY
Research/Marketing Associate 1998 – 1999
INDEPENDENT REAL ESTATE INVESTMENT
Associate 1996 – 1998
BANKERS CONSTRUCTION
Project Manager 1989 – 1996
SELECTED TRANSACTIONS AND CLIENT LIST:
Robert Ritschel has been involved in a variety of transaction in all sizes and has negotiated transactions throughout Southern California. His client list includes a variety of small, middle and large sized companies, as well as national corporations and entrepreneurial businesses. Selected clients include Pameco Corporation, Chase Manhattan Mortgage, Electric Regulator, Alarin Aircraft, A-Star Staffing, Canac Kitchens, Cambrex Bioscience, K. Watanabe Corporation, Applied Material Technology, Inc., Litel Instruments, PPR a Repipe Co., Chen & Fan Accounting Corp., Snapp & Associates and John P. Landry & Associates, Inc.
EDUCATION & LICENSING:
Bachelor of Science with Real Estate Emphasis — National University Licensed California Real Estate Broker — State of California
FAMILY AND PERSONAL INTERESTS:
Robert Ritschel currently resides in Westminster with his wife and two children, and his interests include outdoor activities, travel and spending time with his family.
CHARITY ORGANIZATIONS, MEMBERSHIPS AND HONORS:
The Saywitz Company Top Producer 2002 – 2005
American Heart Association