Barry Saywitz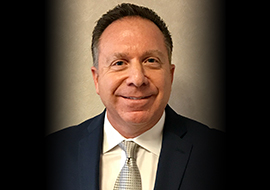 HISTORY: Mr. Saywitz has 25 years of experience in the real estate industry. He began his career in the late 1980's with Grubb & Ellis, and then with Howard Ecker & Co., in Orange County. In 1992, Mr. Saywitz became a partner in the West Coast operations of Howard Ecker & Co., and in 1994, he purchased the outstanding stock of the company and changed the corporate name to The Saywitz Company. Mr. Saywitz now oversees all of the management and ownership responsibilities for the company, in addition to becoming involved with the negotiations of selected transactions throughout North America. Mr. Saywitz has been named one of the top commercial real estate brokers in Southern California for the past several years, as well as one of the top commercial real estate brokers in the country by several national real estate publications. He has also been named as a finalist for the Ernst & Young Entrepreneur of the Year in addition to numerous other industry accolades. He is a much sought after speaker and an editorial contributor to numerous real estate magazines.
In 1996, Mr. Saywitz founded the CORE Network, which today is a world-wide organization of real estate companies. The CORE Network is one of the largest commercial real estate brokerage organization in the country, with affiliated offices in more than 100 cities throughout the United States. Mr. Saywitz served as Chairman Emeritus of this prestigious organization, which transacted more than 35 billion worth of real estate last year.
EXPERIENCE:
THE SAYWITZ COMPANY
President     1994 – Present
HOWARD ECKER & COMPANY
Vice President     1992 – 1994
HOWARD ECKER & COMPANY
Office Leasing Specialist     1989 – 1992
GRUBB & ELLIS COMMERCIAL REAL ESTATE
Leasing Specialist     1988 – 1989
SELECTED TRANSACTIONS AND CLIENT LIST:
Barry Saywitz has been involved in a variety of transactions, including national real estate strategies for various clients, in addition to complex major transactions. He has negotiated a much as 700,000 square feet of transactions in one month, and has completed transactions across the country.
EDUCATION & LICENSING:
Bachelor of Science in Economics — University of California Los Angeles California Real Estate Brokers License — State of California
California General Contractor License — State of California
Graduate of Dale Carnegie Institute
FAMILY AND PERSONAL INTERESTS:
Mr. Saywitz currently resides in Newport Beach, where he enjoys golf, tennis, going to the beach, boating, snow skiing, traveling and spending time with his son.
CHARITY ORGANIZATIONS, MEMBERSHIPS AND HONORS:
United States Tennis Association
United States Golf Association
UCLA Alumni Association
Sigma Alpha Mu Fraternity Alumni Association
Southern California Real Estate Magazine – Top 25 Commercial Real Estate Brokers in Southern California
Real Estate Forum Magazine – Top Commercial Real Estate Brokers Nationwide
Commercial Property News National 100 Top Real Estate Brokers 2000-2004
Orange County Business Journal – Top 20 Commercial Real Estate Companies 2000-2009
40 Most Influential People in Real Estate Under the Age of 40 – National Real Estate Investor Magazine
Ernst & Young Entrepreneur of the Year Finalist
Orange County Entrepreneurs & Excellence Award Finalist
Founder – The CORE Network
Special Advisor to Easter Seals of America
Special Advisor to Talk About Curing Autism (TACA)
Event Host – An Evening for Autism Charity Event, Newport Beach, CA