Industrial Update 2011 – Published in Western Real Estate Business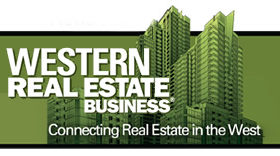 Industrial Real Estate and Its Strong Airport Ties
Today, many generally Perceive our economy and the real estate markets
as a continual struggle. However, there are silver linings in various submarkets throughout the Westen U.S. that appear to have weathered the storm, gotten onto a road of recovery and provided greater opportunities for investors and landlords.
When it comes to the West, the industrial real estate markets; which are tied to distribution, trucking and shipping, are in far better shape than those that have no tie to industry, workforce or amenities.
A prime example is the industrial submarkets in Los Angeles County, which are in close proximity to LAX Airport and to the Port of Los Angeles. While Southern California is the most dynamic and largest real estate market in the West, it is also composed of numerous micro-submarkets. The industrial submarket surrounding LAX has a vacancy rate that is significantly less than that of the overall marketplace.
While many of the buildings in this submarket are older and less efficient,
the lack of available real estate and the necessity for those companies to be near the airport make them extremely more desirable than those in other submarkets. This is especially true when you consider the airport submarket's ease of access, the current costs of labor, gas and transportation and the major congestion along most Southern California freeways.
This desirability extends just south of the airport to the South Bay's industrial submarket. In this region industrial facilities located near the Port of Los Angeles are in high demand. Many businesses that are tied to the materials and goods that arrive through the port cannot afford to be located farther away from their drop point. The additional costs in mileage, as well as the expected time
delays, make it much more difficult and expensive to operate farther away from the port" Additionally, many of the third-party logistics companies have been in growth mode as more and more corporations look to outsource these functions and cut costs. This has caused increased demand in that submarket, and has buoyed the
rental rates.
The same concept holds true for a few of Southern California's other
metro areas, such as Burbank, San Diego and Ontario – all of which have
airports. The industrial submarkets within close proximity to these airports have lower vacancies and higher rental rates than those located farther
away. Clearly, the concept of "location, location, location" adds significantly
to a property's value. This has been proven true even during struggling real estate markets.
Aside from location, there are many other amenities inherent to airport hubs that provide additional incentives for tenants, Corporate executives visiting one of their Southern California-based facilities will typically desire amenities like hotels, restaurants, fitness centers, etc. The submarkets surrounding the airport areas tend to have a greater depth of options than its outlying areas.
This is true in other Western markets like Seattle, Phoenix and Las Vegas as well. With increased pressure to control operating costs and to provide efficiencies in delivery methods and operations, companies will look to facilities that allow them
efficiencies and cost savings. It is for that reason that you see these specific
submarkets in the major metro areas continue to hold their grounds even through these difficult times.